At some point in our lives, we will feel some sort of insecurity. It is a feeling when we feel that we are not enough, or the feeling that we are not good enough for something. As humans, there will be moments where we just feel insecure. This article is about the possibility of stopping insecurity and feeling free.
It is possible to stop being insecure. It can be done by accepting yourself and use it as a means to make yourself better. In life, there will really be instances where we will feel we are not enough. But it is never a sign to give up. Only by accepting ourselves where we will be free from insecurity.
Accepting ourselves doesn't mean that we are just fine with ourselves being not enough for something. In fact, acceptance should mean that we accept ourselves to be enough but we also know that we need to improve. What we need is a balance. We are going to talk about this balance of acceptance and insecurity further in the article.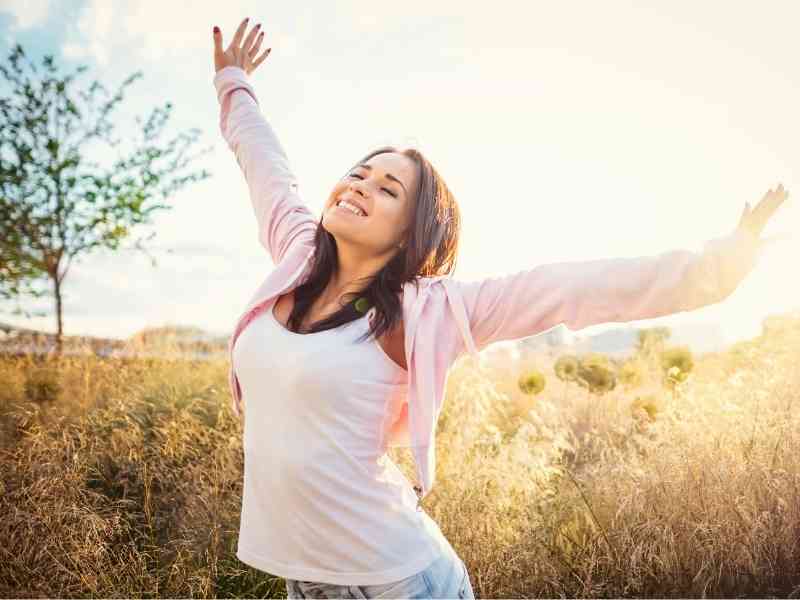 Is it possible to stop being insecure?
It is possible to stop insecurity from ruining your life. You can be 100% free from insecurity if you learn how to accept them. Accepting your insecurities means being comfortable with your current self, and being comfortable with the changes that can happen in the future.
Right now, I must admit that I also have insecurities. That is because all of us will have insecurity in life. The question is where will that insecurity be.
For me, I feel insecure making this article in which you are reading on. It's not because I don't know anything about the topic, it is because even until now, I still feel that I am not really a good writer.
I have been a lecturer for 3 years and I have written hundreds of articles but here I am still insecure with writing and teaching people.
But as you can see now, I accepted that I am like this. I used my feeling of insecurity to work on myself. To make myself better every day.
The most common reason why people feel insecure is that they don't trust themselves. They don't trust their abilities.
Thus, there is a quick solutions for this if you want to stop feeling insecure.
It is what most will tell you which is you should start loving yourself and accepting every thing including your flaws.
That is a very effective method for removing insecurity for a short while. It is like a method that works fast but will not stay with you for long.
This is because this method is like using a pain reliever to ease your pain. It doesn't go to the root cause of your insecurity.
In fact, the only reason to do the method to love yourself is if you are 100% sure that you are really enough. Which are rare instances.
For example, if I just loved myself instead of practicing how to speak in public and learning how to write properly, the feeling of insecurity will just be masked.
Right now, I might still be feeling insecure with my writing after writing hundreds of articles, but that is just when I'm starting to write. I learned my pattern that I just feel like that so I already know how to deal with it.
But once I tell myself that I will just write a few sentences, then I will start writing.
Earlier in this article, I said that I feel insecure, right now I am not anymore. This is because I am already in the middle of writing and I am confident with the skills I've acquired these past few years.
So while writing this article, I have shown you a way to stop insecurity. Instead of just accepting and loving myself, I started to handle the root cause of my insecurity. That is my improving skills.
So how do we really stop insecurity? As you can see, I know that masking your insecurity is a good way to start, but it is never a long-lasting solution. Thus, I have two ways for you to stop being insecure.
One, is to accept your insecurities which means that listening to yourself why you feel insecure. This means that you need to know why you are feeling that insecurity and do something about it.
For example, I am quite insecure with my work, so I studied and practiced a lot to improve my writing.
Two, is to fully understand yourself and why are you feeling that way. Because there are instances where you are truly enough and you just won't admit it.
There will be times where you are just being too hard on yourself. I am not talking about that in the first one.
I found that treating myself outside for food or a drink whenever I accomplished something is amazing. It also slowly taught me the value of self-worth.
Thus, to fully stop insecurity, it is very important to have a proper assessment of yourself. To know why you are feeling that way and ask if what you are feeling is true or not. Only by that where you can find the root cause of the problem.
I recommend you do self-reflection to know yourself better. It is very important to do that so you will know if you will apply the first or the second method. I have a helpful beginner's guide for you on self-reflection, you can check that out later: How to develop a self-reflection practice
Is it possible to not have insecurities?
It is impossible to not have insecurities. This is because we are not perfect. While it is possible to not have any insecurity in one aspect of our life, we can have insecurity in another. All humans have flaws and should accept that we will all have insecurities.
I feel insecure about my work. You might not feel that way about your work but you might be insecure in another aspect of your life such as your looks.
I am not insecure with my looks.
All of us have insecurities, the question is which one. Every human in this world would have their own set of problems and insecurity.
For example, a successful businessman might be insecure that their business might fail any time soon.
As you can see, we all have insecurities. The real question is if we can handle them.
Insecurity teaches us be humble. It teaches us that life is not perfect. But it doesn't mean that you can enjoy life.
In Mark Manson's book "The Subtle Art of Not Giving a F*ck", Manson talked about the backwards law in which you will feel insecure about your looks if that's all you care about. You will feel insecure about your business if that's what you care about.
In my opinion, we should never really let go of our insecurities. We should get used to it and see it as a learning opportunity for us.
It can also teach us that no matter how good you are, you can get insecure. It is impossible to not have any insecurities.
But if we use it to improve ourselves and accept our insecurities, it is a different story.
Once we accept it as a part of us, it can help us for the better. In my case, it helped me become a better lecturer and a writer.
I also know that I should be humble because I still have a long way to go in writing. I still need to do lots of improvements and to learn a lot.
The bad thing is to use your insecurities and affect every one around you. That is why insecurities have been widely correlated with relationships.
A research study from Behavior Research and Therapy studied people who are insecure and found out that insecure people see everything around them as bad. They will easily regard everyone around them as mad or sad.[1] This will have a big effect on their relationship with others.
While we all have insecurities, the ones who can't handle them will cause people around them to feel the negativity.
So the point is this. It is impossible to not have any insecurity. The question is can you handle your insecurity? Because your insecurities are always a part of yourself that you need to accept.
Source:

1. Winton, Emma C., et al. "Social Anxiety, Fear of Negative Evaluation and the Detection of Negative Emotion in Others." Behaviour Research and Therapy, vol. 33, no. 2, 1995, pp. 193–96. Crossref, doi:10.1016/0005-7967(94)e0019-f.